Our retail offerings are changing to a new look!
We have some very exciting news to share with you. Starting this December The Maple Treat Corporation will be launching our new updated packaging graphics.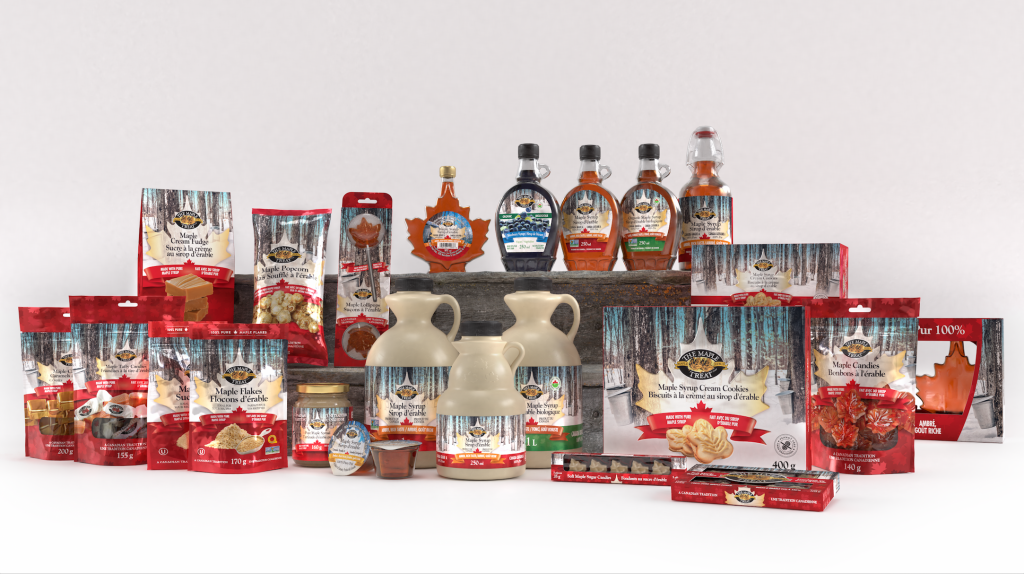 The new packaging is a result of a multi-year project that involved many hours of consultation with artists, local merchandisers, sales team and over 700 rounds of design – all necessary to ensure that our new graphics performs well across a broad spectrum of markets and customers that we serve. The first release of our new design shares many of the elements of the existing packaging, with a number of enhancements. We have reinforced the Canadian theme, incorporated use of nature in the design as well as further consolidated our branding under The Maple Treat Corporation.
While some of the visual changes are significant, what we have not changed are the same great products, the same attention to quality and taste, and the same trusted service that The Maple Treat Corporation has always offered. In addition, to make this transition easier we have kept the finished product codes the same.
Contact us for more information!