The largest maple syrup bottlers in the world.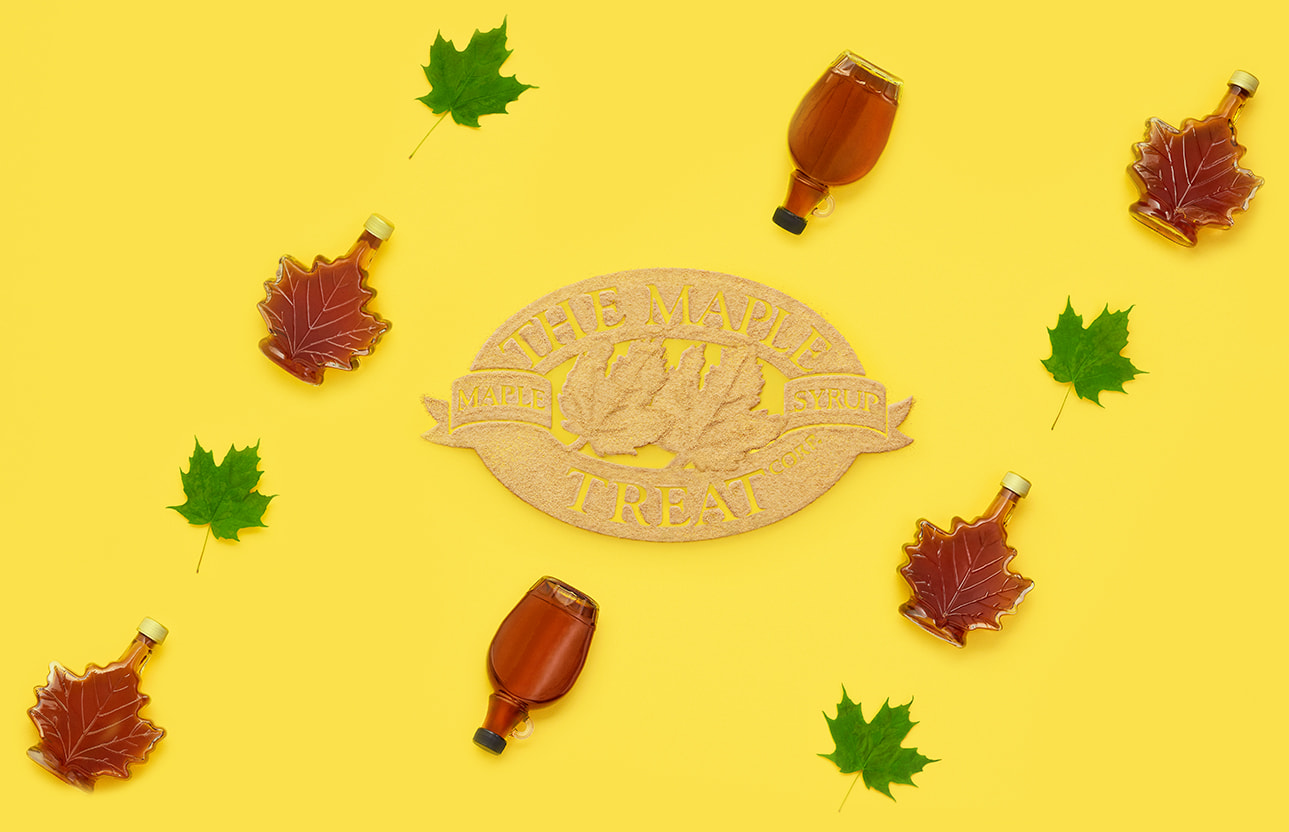 We've been delighting customers for more than four decades by offering them unparalleled reliability, flexibility and customer service.
Read about the latest news and events
Keeping alive the traditions and passion started by four families in the maple business.
LB Maple Treat Corp.
Long-time Vancouverites will remember Luc Bergeron as a bearded, long-haired man who produced and sold his own maple syrup. Bergeron's Granville Island maple syrup stand, where he sold maple products from his Quebec farm, was a fixture at the market since he came from Quebec to set it up over 30 years ago. He was passionate not only about maple syrup but also in keeping the true maple traditions alive – he brought sugaring-off parties to Vancouver every year, by hosting a sugaring-off pancake breakfast with country music and maple taffy tradition at the market.
Luc had farms in Quebec, 130 km east of Quebec City, which he visited every year during harvest between March and April. "They [the trees] are tapped in the spring because that's the time when the sap runs," Bergeron explains. He likens sap in a tree to blood in a person.
Luc's entrepreneurial spirit expanded beyond Canada, and his enthusiasm to bring premium-quality maple syrup to consumers around the world grew the company's wholesale export business considerably. It is with the same tenacity and entrepreneurial spirit that we continue what Luc had started, by tailoring our approach to support the maple tradition in local specialty shops while leveraging our efficiency to bring maple products to the rest of the world.
Great Northern
Great Northern Maple Products was founded by Gary Coppola and Paule Veilleux in 1999. This couple had previously sold a major maple syrup company but their love of organic foods, maple syrup and, more importantly, issues in the industry brought them back. They were soon joined by Luc Tardif who added a strong background in international sales. With an efficient plant and a dedicated professional team throughout the organization, Great Northern developed a network of friends and customers in over 40 countries.
Organic and Quality were integral to Great Northern's DNA from the start. As such, the company devoted many resources to producers and the marketplace to grow the market for real organic maple syrup while putting emphasis on quality production. Organic Maple Syrup was seen as the future for the maple industry.
The company also innovated by launching new products such as a range of fruit syrups, maple toppings, and maple-agave promoting organic maple products in new markets and with new customers to ensure viable long-term markets for producer's organic maple syrup production developing a direct approach with many international retailers that helped optimize their value.
Decacer
Decacer was founded in 2000 in Dégelis, Quebec, by the Levasseur family. Born of the will and determination of the Levasseur brothers, Eliott and Clermont began to carve out a place in the maple syrup world. They built a state-of-the-art processing plant in the heart of one of the world's largest maple syrup-producing regions. Resolutely turned towards the future and passionate about all things maple, the Levasseur family were also great innovators with their proprietary technology to turn pure maple syrup into flavourful maple flakes and maple sugar. The new innovation captured all the essential goodness of maple syrup and opened many new doors to retail, export and food-processing markets.
Decacer was born of the will and determination of its founders, and entrepreneurial sap flows in their veins. When Lantic bought Decacer in 2017, Eliott joined the Lantic family and brought with him that very same entrepreneurial spirit that inspired him since day one. While ownership may have changed, the fundamental values that made the difference remained the same – to respect nature and people, promote authenticity of products and relationships, promote the health benefits of maple, and build on frank and sincere employee and client relations.
Highland Sugarworks
Jim MacIsaac founded Highland Sugarworks in 1986, utilizing his degree from the University of Vermont, his work experience within the food industry and his love of the outdoors. His knowledge in both food science and production set the groundwork for the quality of Highland Sugarworks' products. His parents bought a Christmas tree farm in Starksboro, Vermont, and Jim leased the land from them to use for his sugarbush. That is where he built his one and only sugarhouse. He made and packed his syrup in the sugarhouse and loaded it into the trunk of his car, making the rounds to the local stores.
While Highland Sugarworks distribution and product line continue to grow, the fundamental commitments to quality, service and community remain the focal points of the company. Highland Sugarworks purchases pure maple syrup from hundreds of neighbouring farms throughout New England, encouraging and supporting sustainable agriculture. The purchase of Highland Sugarworks maple syrup has a direct, positive impact on the farming community throughout New England.
Highland Sugarworks moved into a new, larger location in December 2009. The new 37,600-square-foot facility has been designed to accommodate additional high-speed bottling as well as streamlining all aspects of product handling, warehousing and shipping. Highland Sugarworks' focus on quality products and its dedicated, well-trained staff, assure the packaging and distribution of some of the finest quality maple products available anywhere.
Our History
We are part of the Lantic family, which is 100% Canadian owned and operated, and has been in the sweetener business for over 130 years. Headquartered in Quebec, The Maple Treat Corporation was formed in 2017 to reflect the unity of bringing four family-run maple businesses under one roof – Decacer, LB Maple Treat, Great Northern Maple Products and Highland Sugarworks.
Each one of these businesses was owned by local families with an entrepreneurial spirit that pushed them to offer the best maple products on the market. The Maple Treat Corp. is honoured to build on the journey of dreams and determination of these families by continuing to put premium-quality maple syrup into the hands of consumers around the world.
And in fact, we have done just so – we are one of the largest maple syrup providers in the world and have approximately 25% of the world maple syrup market.
We are raising the bar
As the world's largest maple syrup bottler, we've been instrumental in defining the industry standards. As board members of both the CIE and IMSI, our group is involved at all levels of the industry. Our quality assurance processes and certified maple syrup guarantee that our maple syrup is 100% pure and natural.
Learn more about our products
Product Innovations
We have dedicated chefs and a product marketing team to develop new maple solutions for businesses and consumers. We have high-efficiency lines to deliver high-volume products as well as artisanal lines to create a personal touch in decorative glass bottles.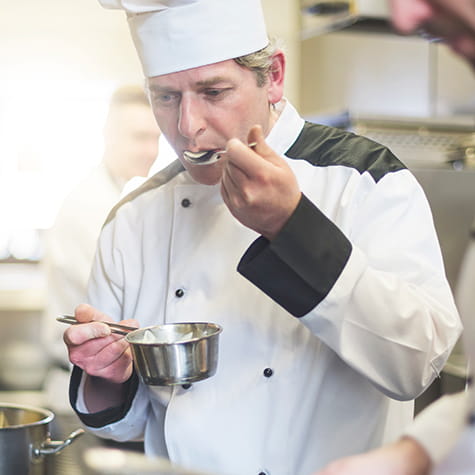 Caring for the Environment
Because we think it's important to protect the environment, we are constantly searching for new ways to improve our work methods and processes. We also hold several certifications that attest to our environmental commitment. We believe that small, simple acts can help reduce our collective environmental impact.
There are a number of different certifications for maple products from Quebec, each attesting to a particular mode of production and all affirming their superior quality.