Why Is Maple Syrup the Perfect Gift?
Our mission is to put premium maple syrups and products in the hands of consumers around the world. Our products come in a surprising range of textures, making them suitable for all types of occasions. Discover incredible maple!
Our maple syrup is world renowned for its outstanding delicacy, purity and authentic flavour.
Our maple syrup is a true delight. Make today a maple treat day with our collection of maple candies, popcorn, fudge, maple caramels and more!
Our maple sugars and flakes are made from pure, premium-quality maple syrup. The delicate flavour and crispy texture of the maple flakes add a touch of elegance to any dish.
The search for new flavours and the interest of chefs in local products are contributing to the development of products to become sought-after culinary trends.
Make an occasion unforgettable, surprise a client or simply thank a friend with these high-quality gift packs.
Why Is Maple Syrup the Perfect Gift?
Syrup isn't the only way to enjoy the authentic taste of maple. Other favourites are maple candy and the maple cookie: a sandwich cookie made of two maple-leaf-shaped shortbread-type cookies with a maple cream filling. Bring the taste of maple syrup home today.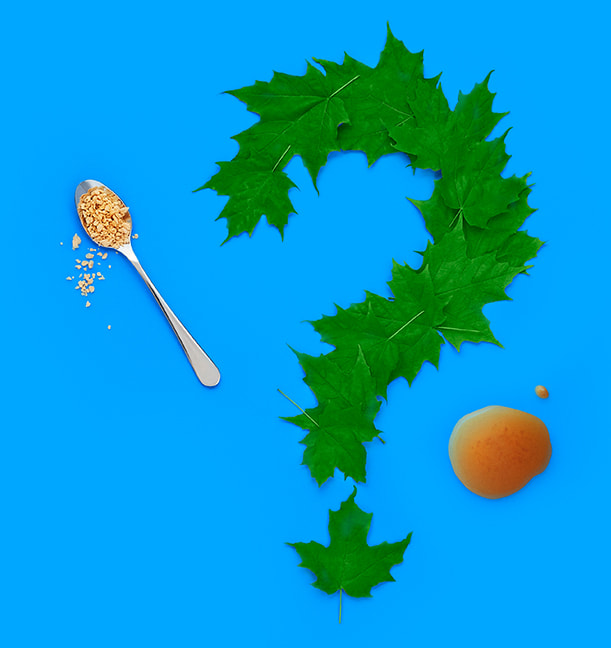 Did you know?
Colour and clarity depend upon the weather, the cleanliness of the tools, the regularity of gathering, and the manner of boiling and straining. As for the flavour, it depends on imponderable qualities: the tree itself, the location, the soil, etc.

These factors are important in determining the commercial value of maple syrup but are not essential to the identity of maple syrup as such. Maple sap, and nothing else, is the essential ingredient.

GOLDEN DELICATE TASTE – Produced at the very beginning of the season

COLOUR*: 75 – 100% TASTE AND FLAVOUR**: SUBTLE 

Flavour intensity is low, subtle. Typical aromas are floral, light confectionery, vanilla and fruit-like. 

Adds a delicate sweetness and subtle maple taste to dishes and meals. Maple syrup flavour is very light and will blend with other aromatic compounds. Use in delicately flavoured dishes and desserts. 

SUGGESTED USAGE: Use as a topping on fruits like strawberries, bananas and mangoes or to sweeten light vinaigrettes and white sauces.

AMBER RICH TASTE – Produced in the middle of the season

COLOUR*: 50 – 74.9% TASTE AND FLAVOUR**: BALANCED 

A perfect balance between flavour intensity and taste. Typical aromas are mild, light caramel and maple, with hints of vanilla. 

This is the best-selling grade in Canada. 

SUGGESTED USAGE: Use as a topping on French crêpes, waffles and pancakes. Sweeten plain yogurt and granola. Use in sauce or as a glaze. If you buy only one grade, choose this one because it's the most versatile. 

DARK ROBUST TASTE – Produced near the end of the season

COLOUR*: 25 – 49.9% TASTE AND FLAVOUR**: FOR MAPLE LOVERS 

Pronounced maple flavour with hints of caramel, toffee and dark coffee aromas. Sometimes has a slight smoky finish but not as much as the very dark grade. 

Maple syrup farmer' favourite grade. 

SUGGESTED USAGE: Use as a table syrup or for baking. It gives more flavour and has a longer finish than Amber. Excellent on oatmeal, chicken sauté, and as a sweetener in coffee and tea. Stronger flavour of this grade will remain after baking.

VERY DARK STRONG TASTE – Produced at the very end of the season

COLOUR*: 0 – 24.9% TASTE AND FLAVOUR**: FOR COOKING 

Made using maple syrup from the end of the season, this grade has the strongest flavour profile. Typical flavours: black coffee, chocolate, toast, nuts, molasses. May have a slightly bitter finish. 

Use when you need a strong maple flavour to compete against others flavours. Will add dark coloration to meals. Normally used as an ingredient and not served as a table syrup. 

SUGGESTED USAGE: Use as a glaze on pork and beef, in dark sauces, or meals involving smoke or grill (like BBQ). Great for baking.

Yes, maple flakes are a delicious way for the entire family to sweeten things up! Unlike honey (which shouldn't be given to children under the age of 12 months) and artificial sweeteners, maple flakes are a completely safe and natural sweetener for all ages.

We use one single ingredient: 100% pure maple syrup. Moreover, it is strictly forbidden to bring food into production areas and all producers who supply our syrup are required to certify by contract that their syrup is allergen-free. However, our products are not certified "allergen-free" and we do not test finished products.