Maple Flakes Crusted Chicken Breast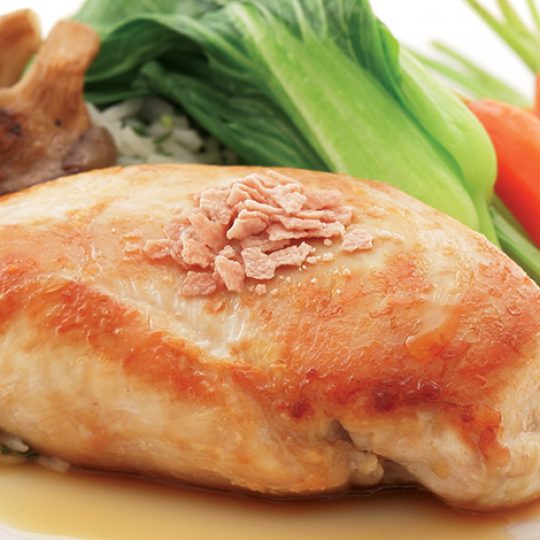 Directions
Marinate the chicken breasts in olive oil, shallots, and rosemary for 4 hours. (optional)
Combine Panko, maple flakes, chopped herbs, salt and pepper.
In a frying pan, brown the chicken breasts on both sides and then let them rest for 3 minutes.
Spread Dijon mustard over the browned chicken breasts and sprinkle with the mixture of maple flakes and Panko.
Drizzle clarified butter over the chicken and bake at 350°F until cooked through.