Maple & Cranberry Biscotti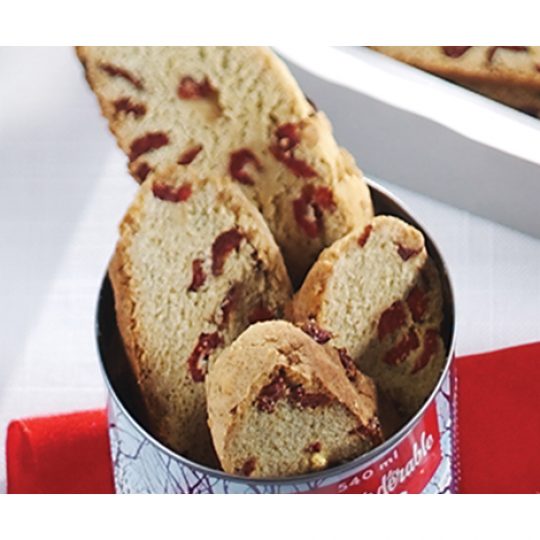 Directions
Preheat oven to 375˚ F (190˚ C).
Combine the oil, eggs and maple sugar in a bowl. Set aside.
In another bowl, combine the remaining ingredients. Blend this dry mixture into the first mixture to form a uniform sticky dough.
Sprinkle a little flour on the work surface and divide the dough into two balls. Grease a baking tray, or line it with parchment paper. Shape the dough balls into two long logs, place them on the baking tray and flatten slightly with your fingers. Bake for 25 minutes.
Remove from oven and let cool. Slice the flattened rolls on the diagonal to form the biscotti. Arrange on the baking sheet, leaving space between them, and cook for another 10 minutes. Makes about 15 biscotti.