Maple Candied Grapefruit Peels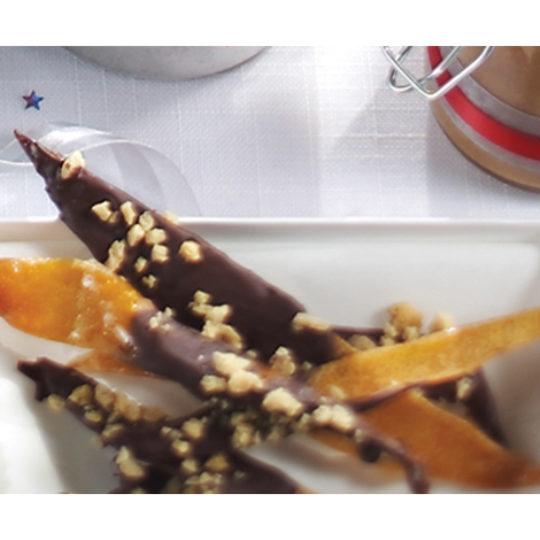 Directions
Cut each grapefruit into eight sections. Peel carefully. Set aside fruit pulp for another recipe.
Using a thin-bladed knife, remove pith and cut peels in half. Poach peels in a large saucepan filled with water for about thirty minutes. Drain and return to pan. Add maple syrup and water and bring to a boil. Reduce heat and simmer, uncovered, for 2 hours or until peels turn translucent. Remove from heat and let cool. Dry peels on a rack.
Melt chocolate in a double boiler. Dip half of each peel in the chocolate, place on parchment paper, and sprinkle with maple flakes. Makes about 48 candied peels.